Professor
Co-responsable du thème "Critical Geographies"
Membre du comité editorial de la revue du LERMA, E-rea.
Research
Histoire culturelle et des représentations: Afrique du Sud; Civilisation victorienne; Empire britannique; Rhétorique de guerre; Guerre et religion; Représentations raciales; Cultures populaires; Culture visuelle; Cartes postales (Afrique du Sud, guerre anglo-boer, 1ere guerre mondiale, empires).
Fields of interest: Cultural History & Representations: South Africa; 19th Century British History; British Empire; Rhetoric of War; War & Religion; Racial Representations; Popular Culture; Visual Culture; Postcards (South africa, Anglo-Boer War, Ist World War).
Siècles d'étude
Formation initiale
Licence, Maitrise et DEA Etudes Anglophones Université Paul Valéry, Montpellier 3
Carrière
2002: poste de Maître de Conférences en civilisation britannique et du Commonwealth à l'Université Aix-Marseille 1
2006: poste de Professeur des Universités en civilisation britannique et du Commonwealth à l'Université Aix-Marseille 1
2014: Professeur des Universités 1ere classe (Aix-Marseille Université)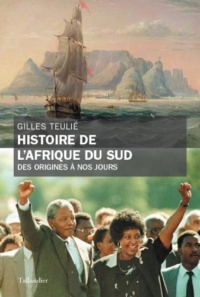 TEULIÉ, Gilles, Histoire de l'Afrique du Sud Des origines à nos jours. Paris, Tallandier, Mai 2019. ISBN : 9791021028722. « Le temps…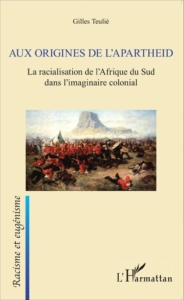 Gilles Teulié, Aux origines de l'apartheid : La racialisation de l'Afrique du Sud dans l'imaginaire colonial. L'Harmattan, 2015. ISBN : 978-2-343-05255-7.…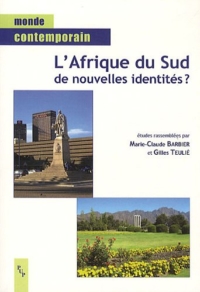 Marie-Claude Barbier & Gilles Teulié (eds), L'Afrique du Sud de nouvelles identités ?, Aix-en-Provence, Publications de l'Université de Provence, collection «…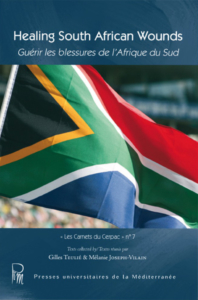 Mélanie Joseph-Vilain & Gilles Teulié, eds Healing South Africa Wounds, Presses universitaires de la Méditerranée, Montpellier, ISBN 978-2-84269-872-0 On the…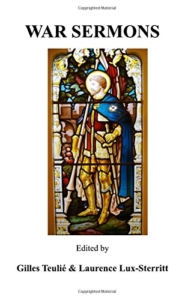 Eds, Gilles Teulié & Laurence Lux-Sterritt, War Sermons Newcastle-Upon-Tyne, Cambridge Scholars Publishing, 2009 ISBN (10)1-4438-0546-7, ISBN (13): 978-1-4438-0546-9 This collection…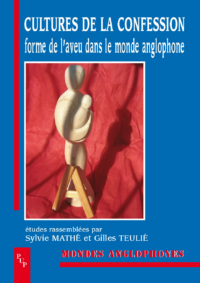 Sylvie Mathé et Gilles Teulié, eds, Cultures de la confession. Formes de l'aveu dans le monde anglophone, Publications de l'…