To peruse the statutes of the unit, click here.
In addition to a Director and Deputy Director, the Research Centre Board comprises ex-officio members (supervising scientific programmes and interdisciplinary projects), as well as elected and appointed members. It meets once a month from September to July. Every other month since 2020, the meeting has been open to all permanent members for collective discussion of the life of the centre and issues of scientific strategy.
LERMA's Executive Board is composed of ex-officio members. It is consulted electronically, or on site, before each board meeting.
To peruse minutes and indexes, please connect to the intranet.
Direction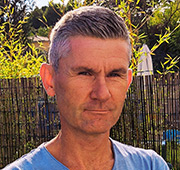 Sébastien LEFAIT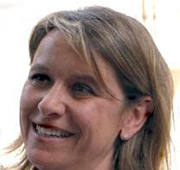 Marie Odile HEDON
Ex officio members
Nicolas BOILEAU (MCF), resp. projet Horizon
Cécile COTTENET (PR), resp. programme A
Laurence STERRITT (MCF HDR), resp. programme C
Isabelle VAGNOUX (PR), resp. programme B
Sophie VALLAS (PR), resp. programme D
Elected members
Valérie ANDRÉ (MCF), membre élue, programme B
Aurélie CECCALDI (MCF), membre élue, programme D
Claire SCHIANO LOCURCIO (représentante doctorants, suppléant : Kevin CRISTIN)
Sara El MAJHAD (représentante doctorants, suppléant : Gregory ALEXANDER)
Sara GREAVES (PR), membre élue, programme A
Appointed members
Marie Odile HEDON (PR), rédactrice en chef d'E-rea
Grégoire LACAZE (MCF HDR), référent numérique
Camille MARTINERIE, représentante docteurs
Claire SORIN (MCF), référente Culture Scientifique
Permanent guests
Marie Line FENECH (appui administratif)
Stéphane SAM (gestionnaire financier)